Luke Desira is an ISO Consultant in Malta with over 8 years of experience. Over the years, I have learned, unlearned, and learned again how to implement ISO Certification. Here's my story.
ISO 9001 consultants are outdated
ISO 9001 has been around for quite some time. like any other innovation, the standard started off through a need. the need was to create something that would ensure consistency on the production lines.
In world war 1, the allies had a problem. they were dropping bombs onto enemy territory and they didn't explode. however, in world war 2, the problem was bigger. bombs were exploding in the production line. this was deemed as a much bigger problem, as it was disrupting the supply of armaments, and therefore something had to be done to improve the productivity of their subcontractors.
The allies asked their subcontractors to write down procedures on their internal systems. naturally, everyone did their best to create procedure manuals on how they thought was best. however, that wasn't helpful for quality experts of the allies. therefore they developed a standard way of how procedures were to be written.
Years passed, and the war was over, yet people still recognized the need for a standardized way of writing procedures. in 1987, the first version of ISO 9001 was created that catered for the manufacturing industry. and that served industry fine at the time. yet the world has changed a lot since then, and we've seen a rise in the need for service-based businesses since then.
In 2008 we've seen the standard evolve into a system that focuses on processes and continual improvement. this opened the standard to be more relevant to service-based businesses, yet still didn't cater for the business needs of modern businesses. As per the new version within the ISO 9001 Clauses of the 2015 version, the definition of a management system is as follows:
A management system as a process is a "set of interrelated or interacting elements of an organization to establish policies and objectives and to achieve those objectives."
Compare that definition to the previous definition of the standard, which was as follows:
"It is the structure, the responsibilities, the procedures, the processes, and the resources that an organization needs to implement the quality management in order to achieve the objectives established in the Quality Policy ."
…. what does that even mean?
Most consultants were trained on the previous version of the standards, and boast of their experience and expertise on (previous versions of) the standard. unlearning what you've been practicing for years is hard.
No wonder that ISO 9001 consultants are outdated. they are using their knowledge on previous versions of the standard and adapted it to the requirements of the new standard. they are still focusing on compliance, as if iso 9001, or compliance is there to satisfy a requirement outside of the organization.
On the contrary, ISO 9001 is now a tool to help innovative business leaders to achieve their vision of the future of their organization, and the reason for the management system to existing is to transform itself and change the company in order to achieve these objectives and targets in a sustainable way.
Napoleon had said that "To understand someone, you have to understand what the world looked like when they were twenty."
Therefore, when considering to get an iso 9001 consultant, I encourage you to first and foremost consider how did the standard look when the consultant learned their trade. The current version of ISO 9001 is streamlined to the service industry. Don't be confined to the box that other consultants try to put your business in. your business is unique and therefore has unique priorities.
In my previous consulting years, I felt that I wasn't delivering enough tangible improvement to my clients, as I was confined to what the 2008 version of the standard required. after 3 years of not practicing consulting, and running a service-based business in Malta, I have unlearned the restrictions set by archaic versions of the standards and let my mind grasp a totally new way in which ISO 9001 can really be used as a quality management system which is geared for true, continual improvement.
Why back to ISO Consulting in Malta?
After 4 years of working as an ISO Consultant in Malta, I had decided to stop doing this kind of work. Financially I was successful, I had more than enough clients, however, the point of work isn't just to make money, rather it is to feel satisfied with having done my best effort to improve businesses and seeing that my suggestions are being implemented.
In my world, work has 3 main end-goals: 1) Financial success 2) Personal Satisfaction 3) Meaningful Relationships.
In my previous work I used to offer the services of an ISO Consultant in Malta to businesses, however in my mind what I really wanted to do was to help them improve. You see my first job was at Baxter, a medical device company that had incredibly complex systems on how to operate their business. This system created extreme levels of bureaucracy that hindered creativity. And I soon realized it wasn't for me.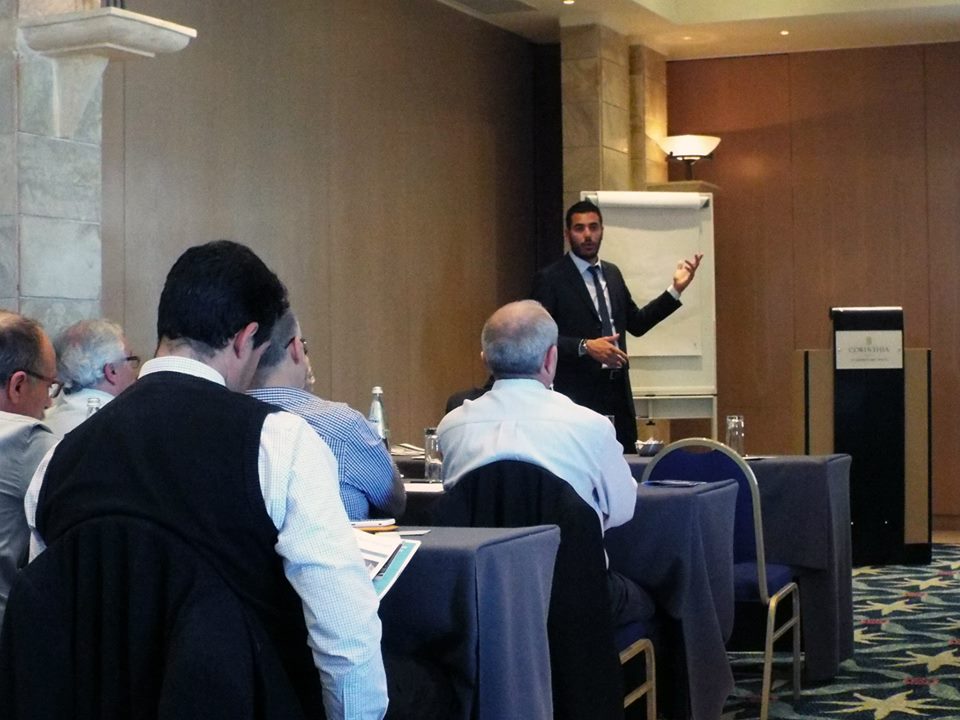 My next job was with a local construction company. And even though they were doing well, they did not have the basic principles of how to run the business in place. There were no templates on for creating a new Quote, no templates or standard way of reporting the profit or loss made after each project. This too too creativity and productivity because every time anyone within the company wanted to implement something they had to start from scratch they couldn't just piggyback off of other people within the same company, but had to re-do, the work that was done before and then add their relevant info relating to the particular task at hand.
Therefore 8 years ago I am set out on a mission to help people find the middle way. To find the fine line between having too many, and to little systems in place. I used ISO 9001 Certification as the quality management system which would act as the basis for the standardization and improvement of the business.
My service had been packaged as ISO 9001 consulting, and that is what people were expecting me to do. But I wanted to do much more. When looking at how they do their work, I knew I could do much more.
Some of my clients heard my plea and implemented the suggestions that were given at heart, and together we were happy to see tangible improvements. However more than 80% of my clients didn't, and that led me to feelings of dissatisfaction, to the point that I decided to stop doing working as an ISO Consultant in Malta.
Over the past years, I have been growing and running a new business offering B2C services to clients. I wanted to do this to really feel what it's like to be the director of a service-based company. I wanted to feel what was within my control and wasn't within my control to improve. Now I can successfully report that this business is doing well and since it was designed in a way that everything is standardized, and by surrounding myself with amazing, competent people, I can say that those businesses are running successfully without my direction. Only my strategic advice which in effect, is what ISO 9001 Certification is all about. Improvement toward reaching the Main Objectives to reap the benefits of the ISO Certification.
So now I have learned from my previous mistakes, and I have identified that yes, there are people who want to achieve certification. I still intend to work with those people however now I know the kind of involvement they want from my side. They simply want to achieve certification in the fastest, easiest, most convenient way possible. I going to help them, by helping them get certification in the least time possible, and therefore costing much less time (money), while still implementing tools, such as identifying the roles and responsibilities as per ISO 9001:2015.
Having said that I am really interested and excited to meet fellow business people who are motivated by success.
I am now more interested in meeting people who want to be the best version of themselves and who want to grow their business to the next level, and who will not give up until they see their vision to fulfillment. These kind of people are the ones who shape the world. These people manage to take a step back, and see what their business is all about.
I am interested in meeting people who realize that they need time to really think about what matters most to their business, and who make time to actually implement the improvements that they believe will help to drive the improvement. My job with these people will be to motivate them to achieve the results and to help them identify what the most urgent improvements are. By meeting them at a set frequency, for example once every two weeks, together we can keep track of the improvements being made and then be sure to see our goals through to completion.
Moreover, the ISO 9001 Clauses of the latest version are driven for business growth, rather than merely to follow a system.
If you're into improvement as much as I am, get in touch now to request a quote for ISO Certification, I'd love to have a discussion with you and possibly identify ways in which we could work together.