Like for any other investment, many people like to know how much does it cost to get ISO 9001 certification, before deciding to move forward.
First of all, it is important to keep in mind, that any investment you make in the processes of your business, won't have an immediate tangible benefit, however, their return will be beneficial in the long term. Going to the gym once wouldn't be useful, and yet if you train for 20 minutes a day, consistently, you are guaranteed to get fit.
The same goes for continual improvement, which is brought about through ISO 9001 certification. Click on this link if you are still not sure about the benefits of ISO 9001 certification.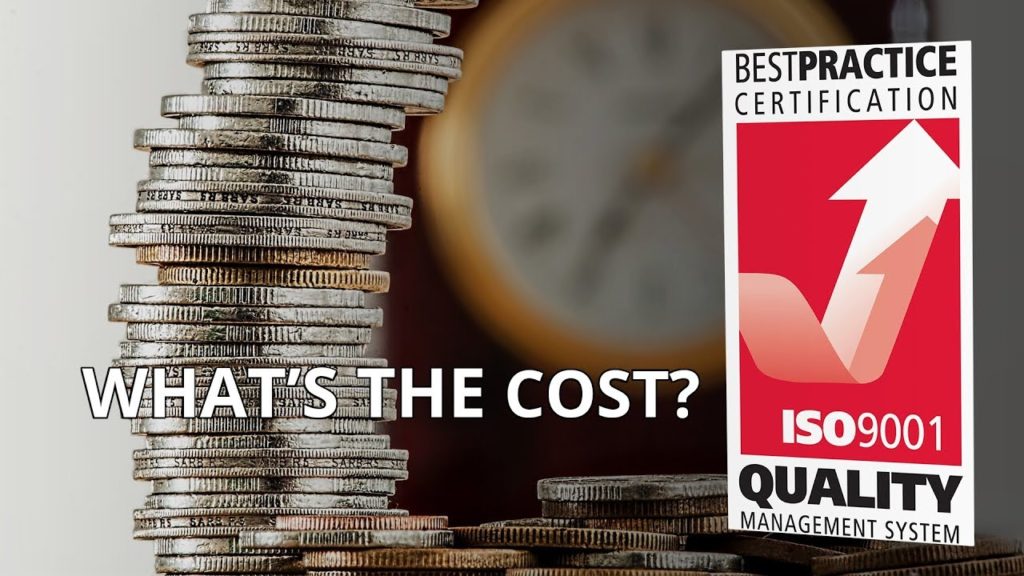 Cost 1: Hiring an ISO 9001 Consultant
When it comes to determining how much does it cost to get ISO 9001 certification, you will first need to decide on whether you'd like to do it yourself, or whether to hire an ISO 9001 consultant.
There are several pros and cons to choosing to hire a consultant.
Pros to hiring a consultant:
Cons to hiring a consultant
In the short term, they might increase the cost to get ISO 9001 certification
An outdated ISO 9001 consultant might be more interested in rigidly meeting each requirement to the dot. As opposed to actually helping you improve your business.
Cost 2: Certification Body
The role of a consultant is not to actually give you the certificate for ISO 9001, but to guide you through the Process to get ISO 9001 Certified. The final step in this process is that of Choosing a certification body.
Costs for a certification body change depending on who you choose to work with. The only Maltese certification body is MCCAA. MCCAA offers auditors with generic experience in the standard, who understand the local context of Maltese companies. Their cost is relatively cheap when compared to other international certification bodies (such as Lloyd's Register and Bureau Veritas). That said, international certification bodies would provide you with auditors who are specialists within (i) ISO 9001 and (ii) the industry you operate in.
Hiring a Maltese certification body is cheaper as there are less travelling costs involved. Working with an international certification body would increase the cost to get ISO 9001 certification. In this case you would also need to pay for the flights and accommodation to come to Malta to conduct your audit.
Prices for a certification should be somewhere around this cost range:
Less than 10 employees – Eur1200
10 – 25 employees – Eur1800
25 employees an above – Eur2200
The above costs are for indication purposes only, and each company would need to submit an official request for a quote from the certification body to get the actual price.
Cost 3: Other costs
Should you decide to work with an ISO 9001 consultant they would provide you with all the information you would need. If you choose to go down the path of doing it yourself, you will first need to buy the ISO9001:2015 standard from ISO.
You also need to get 2 or more of your employees to attend to Lead Auditor training. You'll need a minimum of 2 people because an auditor cannot audit his/her own work. Therefore you'll need someone else to audit the work that is being done by the first auditor. This conundrum will be solved when hiring a consultant because. Since they are not involved in the operation of the business, they can audit all processes with no bias. The cost for Lead Auditor training is of about Eur1200 per person, depending on the training provider.
Conclusion for the cost to get ISO 9001 certification
Given that getting ISO 9001 certification is a one-off project, it might not be worth your time to try to get someone within your team to learn the ins and outs of the standard. Moreover, as can be seen from Cost 3 (above) there are extra costs associated with not hiring a consultant.
To get a Quote for ISO 9001 Certification, feel free to get in touch with me on lukedesira@gmail.com or 79206686.